Sound Money Index
---
The 2023 Sound Money Index is the first index of its kind, ranking all 50 states to determine which states offer the most pro-sound money environment in the country.
2023 Sound Money Index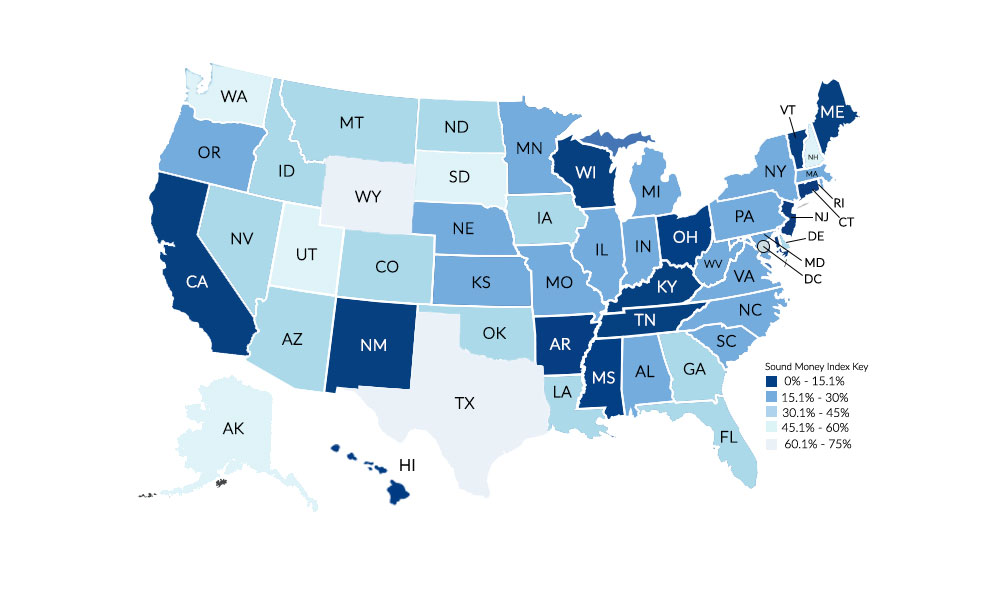 Using twelve different indicators, the Sound Money Index categorizes all 50 states based on their tax laws, tax rates, ease of use, sale, and acquisition of gold and silver, and much more. Find out if your state is destroying your money by clicking here.