The Sound Money Defense League is focusing like a laser beam on restoring gold and silver to it's historic role as America's constitutional money. It is working at the state and federal level to:
Rally hundreds of thousands of concerned Americans to oppose the plans of the federal government and the central banks to debase the currency and devalue the purchasing power of American savers.
Work with allies in elective office to introduce legislation to support sound money policies, such as auditing the nation's gold reserves, auditing the nation's central bank monopoly (otherwise known as the Federal Reserve), removing taxation on gold and silver, and otherwise supporting the recognition of sound money, i.e. gold and silver, as legal tender.
Through aggressive legal and grassroots citizen action, expose and punish the global money managers running the Federal Reserve and the tax-and-spend politicians who undermine the U.S. dollar by supporting crushing debt, crony bailouts, and reckless money printing.
Stefan Gleason — President of Sound Money Defense League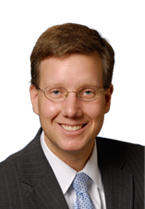 Gleason is president of the Sound Money Defense League as well as Money Metals Exchange, a national precious metals investment company and news service with over 750,000 readers and 75,000 paid customers.
Gleason currently leads marketing, publishing, and real estate companies as well. Previously, Gleason served as Vice President of the National Right to Work Legal Defense Foundation in Springfield, Virginia. Gleason is a graduate of the University of Florida with a BA degree in Political Science.
Gleason has frequently appeared on national television shows and networks such as Fox News Channel's O'Reilly Factor and Special Report with Brit Hume, CNBC's Closing Bell, Christian Broadcasting Network, CNN, and C-SPAN's Washington Journal. He has frequently been interviewed on national radio shows such as the Lars Larson Show, Michael Reagan Show, G. Gordon Liddy Show, and Ken Hamblin Show.
Gleason's articles and expert comments have appeared in The Wall Street Journal, Detroit News, Washington Times, and National Review, among thousands of other national, state, and local newspapers, wire services, and Internet sites.
A seasoned business leader, investor, political strategist, and grassroots activist, Gleason is also a graduate of the University of Florida with a BA degree in Political Science.